We value member feedback, and you told us that you want help to find more students.
In June 2019, we introduced business leads, an exciting new feature available to both members and the general public!
We offer a 'business lead' matching service for teachers and trainers, and the best part is, it is free!
Teachers
Members of the public looking for Private Yoga Classes and businesses looking for Corporate Classes.
Trainers
Practitioners looking for a Teacher Training Course - Trainer Lead Matching


How does it work?


Teachers

A member of the public looking for either a Private or Corporate class can request this through the home page on our website.
Trainers

We published a hugely successful webinar, called Are you ready to be a Yoga Teacher? At the end of the video, there is an option to be matched to a Trainer.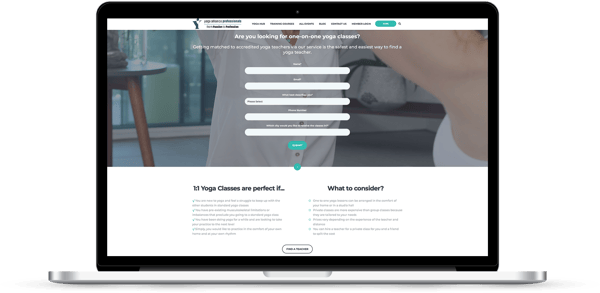 What do Yoga Alliance Professionals do?
We receive messages (business leads) from the public, and a member of our team manually matches them up to three members that we think best matches requirements. We limit these to three, so the member of the public doesn't get inundated with responses!
Note, the more you use your profile, the more likely we'll match you up with a lead. This allows us to know that you are still actively teaching!


How are you Notified?
As soon as we have matched you up to a lead, you will receive an email! This email will prompt you to log in to your profile and will take you directly to the business lead message. A lead alert will also show on your member profile.
You can see how many leads you have right on your dashboard! So make sure you check in to your profile frequently.
Top tip: As leads go to three members at a time, you will need to check your emails and profile frequently to ensure you do not miss out.


How to Reply
When you click into the lead, you'll see a summary of the message. From here, you can choose to accept or decline the lead.
Accept the lead
Once you have accepted, you will be able to view the contact's details. You can then get in touch with them by email.
Decline the lead
If you are not interested, please decline the lead. We can then match the requester with a different teacher.


Other Useful Information
We can only match leads to our members with an active membership. They are not available to members going through the new business application or have unpaid renewal fees on their account.
We are actively working to bring practitioners to our website for the benefit of our members. Not only that, our mission is to give practitioners easy access to high-quality teachers.


Corporate Classes
We have noticed an increase in the number of workplaces offering yoga in the workplace. Our team here attend a weekly lunchtime class to help them refocus!
We don't need to tell you of the benefits; you may be interested to know that 6.6 million work days were lost in the UK due to musculoskeletal problems in 2019/20 (source - http://www.hse.gov.uk/statistics/causdis/msd.pdf)!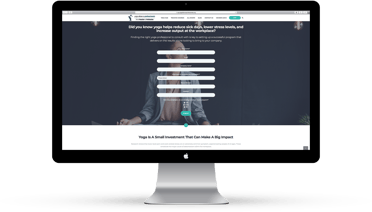 There were also over 540,000 workers that reported work-related stress (such as anxiety and depression) in the same period. (Source: Labour Force Survey). We hope you agree that this provides our members with tremendous opportunities!
Companies are starting to address these issues, and many are turning to yoga to help their employees' general wellbeing!
We have made it very easy for employers to request a yoga teacher for their business on our website! We will use our expertise to match them to suitable teachers. It is then up to our teachers to do the rest.


Matching Practitioners to a Trainer
At the start of 2019, we launched a successful webinar called Are you Ready to be a Yoga Teacher, giving potential trainees an insight into whether they are ready to embark on a Teacher Training Course. Supporting teachers to develop yoga as a professional career is part of our mission.
Anyone who watches this webinar can request to be matched to a suitable Trainer. This feature has already brought several of our Trainers new business.



Good luck with the Business Leads, we hope they prove to be of benefit to you!