IMPORTANT NOTICE TO ALL MEMBERS: The following features have been beta tested by a small control group. These are now live for all members :)
Some big things are coming to Yoga Alliance Professionals in the coming months that will revolutionise our members' experience.
A few months ago, we shared our survey results with you and presented our plan for what we were going to do about it. At the top of the list was a strategy to attract everyday yoga practitioners to our network.
Some of the benefits of bringing in more practitioners include:
Attracting more practitioners to our members' yoga classes

Encouraging practitioners to consider becoming yoga teachers

Help promote yoga values
What was highlighted as the most important step in attracting practitioners to our network was making the overall experience much more inviting and familiar to other popular platforms, especially on MOBILE DEVICES.
We wanted to make discovering your content fun, fast and easy.
So what's new?
The Content Feed
When you log in to your account, you will see all of the recent posts, just like you can see below. This means when you add new content, you can be assured it will be seen by thousands of users making it a true marketing tool.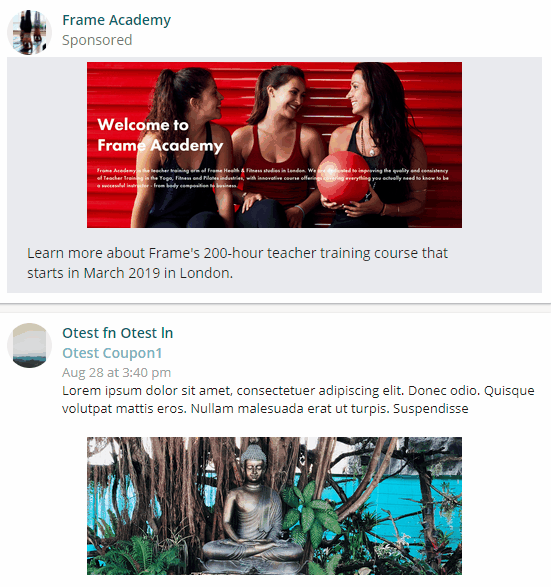 Quick Posts
Adding content has never been easier than with quick posts. When you log into your account and are taken to the content feed, you will see an area to add a quick post. This allows you to share whatever is on your mind with the entire community. You can share an inspiring quote or image, promote an event etc.
CLICK HERE TO LEAVE YOUR FIRST POST
IMPORTANT: Only quick posts are supported on mobile devices. If you wish to add courses, workshops or other feature posts, please log in to the desktop version of the site. Please note that sites like Facebook also apply this functionality in order to maximize the mobile experience.

Yoga "Explore"
We redesigned the search experience to help showcase ALL of your content, regardless of what is being searched. We created an intuitive search experience, which means search results are able to suggest content based on what was searched.

This means if someone searches for "Hot Yoga", they will see members that teach Hot Yoga, courses, teacher-only events, workshops, retreats, articles, and any other content that relates to Hot Yoga. Now that's a search!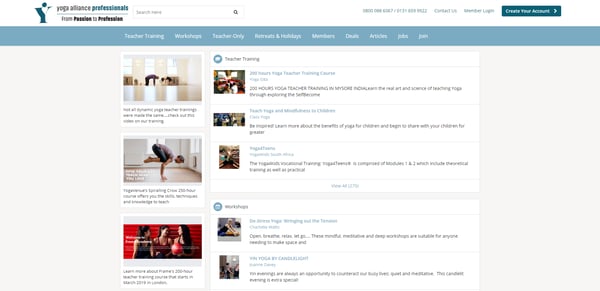 New Mobile Layout
You'll notice quick links at the bottom of your phone that take you to the feed, search or your account. You'll also notice a new layout for your profile page. This is utilising one of our latest features, the Profile Cover. You can now add your personal touch to your profile page :)
Topics: New Features